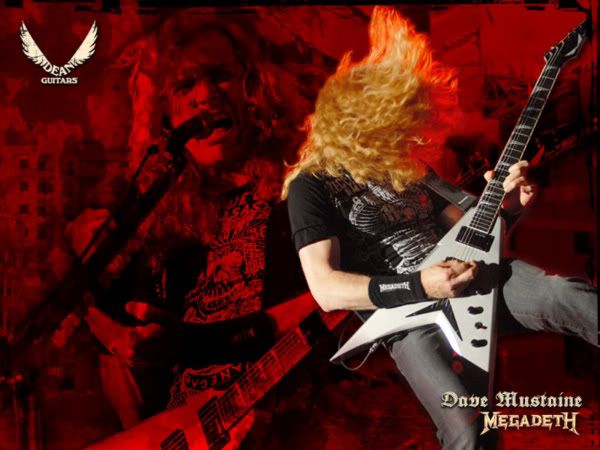 I couldn't wait to next month to post this because this is just too awesome to wait for.

Dean Guitars, who sponsors some of the best musicians in metal and rock like Eric Peterson of Testament and The late, great Dimebag Darrell Abbott of Pantera had recently released pictures and stats for Megadeth front-man Dave Mustsaine. These new guitars are pretty amazing looking with two V's, a Double-Necked V and an Explorer body with probably the most amazing graphic I've seen a on a guitar yet.

Like with just about all of the musical instrument manufacturers, these deadly weapons were unleashed at NAMM in early January.

So here you are kiddies; feast your eyes on these beauties:

DCR DAVE MUSTAINE VMNT FLOYD TRANS RED




DAVE MUSTAINE VMNT FEAR




DAVE MUSTAINE VMNT DOUBLE NECK



DAVE MUSTAINE ZERO ANGEL OF DETH II




Here's Dave having a talk with and about Dean Guitars.



For more about Dean Guitars, click here!







Please visit and spread the word about these Links:


Songs of the Goddess - For and about all things Pagan music.
and
That Devil Music - For the best in Hard Rock and Metal.


That Devil Music's Last FM page!

E-Mail That Devil Music!