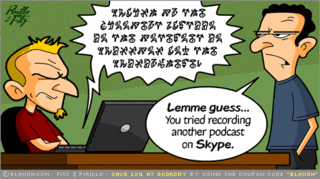 It's been awhile since we did one of these thanks to the holidays intruding on our lives. This time there were no interruptions like phones ringing, dogs barking, or kids screaming. I still managed to have my annoying 'anyways' and 'ummms' in there but I think we covered alot of ground in an hour. Including some exclusive news on what's happening with the blog in the coming year. We also managed to forget a topic or two but that's to be expected when these are thrown together on a whim.

The Player is a bit different this time to due to Divshare being down but it looks like this player might be better to use anyway. Regardless, enjoy this episode.



If you want to download and play it at your leisure you can go here.