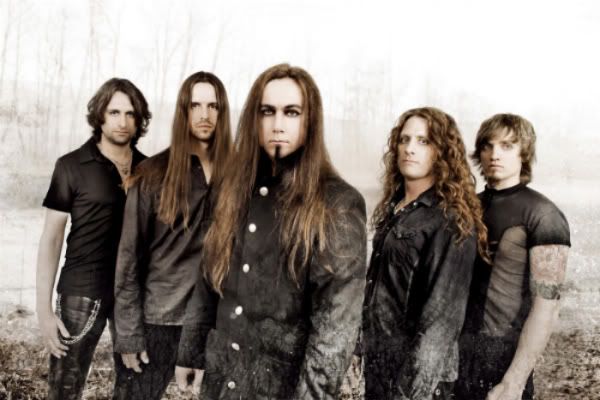 Sons of Seasons releases their sophomore album on March 1st and it's called Magnisphyricon. Sons of Seasons is a German dark power metal band and the brainchild of Kamelot key-master Oliver Palotai. The only thing that I can think to complain about on the upcoming release is trying to pronounce the title (which I still can't seem to do properly). :)

Right off the top it comes off as a dark and foreboding album and within the first few notes I am reminded of a Freddy Kreuger-esque instrumental that subconsciously causes me to keep looking over my shoulder as I listen.

Before the Elm Street stalker can get close enough, Bubonic Waltz kicks in with massive double bass and epic synth and this album is full of ear blasting metal. I also really like Henning Basse's vocals on this one - he has a great theatrical quality about it with John Olivia (Savatage)style weaved within the lines.

Simone Simons appears again for Sons of Seasons on the song Sanctuary which is haunting at times and powerful and reaching at other. This album is harder and darker than Gods of Vermin and the general theme of this disc is brilliant. At times it's aggressive and epic and it's chalk full of crunchy riffs, bombastic bass and thunderous drumming. The synth work is pure quality and the vocals are much more harsh which are a great fit for this album and the music within.

Sons of Seasons have surpassed their debut release fantastically with Magnisphyricon. I hate to make Gods of Vermin sound like a bad album because it's not but this release is just so good and such an improvement from their first CD. You will definitely be head-banging uncontrollably throughout this disc.

I can't find one thing to complain about on this album. There is nothing lacking or wrong with it; nothing to change or improve on. It's just amazing and entertaining in its entirety.

9.5 Sins out of 10.

Get your copy on April 1st, 2011 (Europe) or April 5th, 2011 (USA)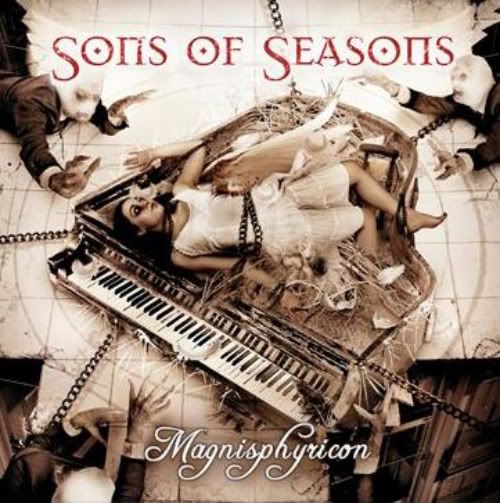 1. Magnisphyricon: Temperance
2. Bubonic Waltz
3. Soul Symmetry
4. Sanctuary
5. Casus Belli I: Guilt's Mirror
6. Magnisphyricon: Adjustement
7. Into the Void
8. A Nightbird's Gospel
9. Tales of Greed
10. Lilith
11. Casus Belli II: Necrologue to the Unborn
12. Magnisphyricon: The Aeon
13. 1413
14. Yesteryears


If you'd like to know more about Sons of Seasons, click here.








Please visit and spread the word about these Links:


Songs of the Goddess - For and about all things Pagan music.
and
That Devil Music - For the best in Hard Rock and Metal.


That Devil Music's Last FM page!

E-Mail That Devil Music!