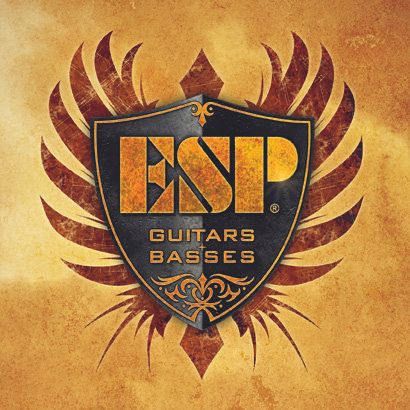 This installment of Axe of the Month is going to be a bit lacking as far as specifics are concerned but my excitement is higher for this guitar more than any other.

Kamelot guitar-god Thomas Youngblood announced recently that he just finished with the creative process in the production of his first signature guitar.

Thomas has been playing and sponsored by ESP for quite some time and finally they came to their senses to go from Thomas just being a player of their instruments to becoming a bonafide representative of who this company is and the product they put out there.

Little is known about his newest masterpiece except that it's going to be an Eclipse body (Les Paul) and it's going to be called "Black Halo". Fitting.

According to Thomas, when asked when it would be available he replied it would be "months from now...has to made in Japan. Worth the wait!."

I can already guarantee that this one is going to go in my collection - it's only a matter of time.

I will most definitely keep you all posted as details come in.

To keep you satiated, here's Kamelot's latest video from Poetry for the Poison: Hunter's Season.




If you would like to learn more about ESP Guitars and their Artists click here.






Please visit and spread the word about these Links:


Songs of the Goddess - For and about all things Pagan music.
and
That Devil Music - For the best in Hard Rock and Metal.


That Devil Music's Last FM page!

E-Mail That Devil Music!