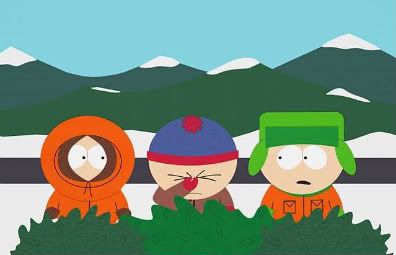 Can you believe it's been a year already since the last Grammy nominations were done? I feel like I was just ranting about their ineptitude a couple of months ago. So here we come to nominations for next years awards on January 31st. And just like last year and every year previous up to 1989 the Grammy committee succeed in delivering lazy and fail.

Straight from Blabbermouth here is what we get to look forward too.
Best Hard Rock Performance:

* AC/DC - "War Machine" (from "Black Ice")
They just nominated a song last year for this album. Is there no one on the committee that listens to hard rock on a yearly basis? Fucking lazy.

* ALICE IN CHAINS - "Check My Brain" (from "Black Gives Way to Blue")
Awesome. I hope this wins. As shitty as the Grammys are I think Jerry Cantrell would be thrilled taking this home.

* LINKIN PARK - "What I've Done" (from "Road to Revolution: Live at Milton Keyes")
"Hey guys Linkin Park is still around!" " Cool! We've heard of them. Pick a song and nominate it!"

* METALLICA - "The Unforgiven III" (from "Death Magnetic")
W T F. There should be a stipulation that an artist nominated one year can't be nominated the following year. And its a metal album, you shits. Just because you think the song sounds hard rock doesn't make it so. Not to mention it was released in 2008.Fucking idiots.

* NICKELBACK - "Burn it to the Ground" (from "Dark Horse")
Oh sure. What's a Grammys without something from these dudes nominated. Go AIC.

Best Metal Performance:

* JUDAS PRIEST - "Dissident Aggressor" (from "A Touch of Evil Live")
Epic fucking fail! It's a 30 year old song performed live. How is it worthy of a Grammy nomination?!?! How?!?! When this song first came out the Grammy tards had never heard of Judas Priest along with most of America. And now because you twats can't think of any metal bands outside of 4 or 5 bands you pick this song?Stupid.

* LAMB OF GOD - "Set to Fail" (from "Wrath")
I don't listen to much LoG admittedly. Someone tell me if this track is worthy.

* MEGADETH - "Head Crusher" (from "Endgame")
One of the cheesiest tracks on the album. Way to go on nominating this based on the only single and video released.I guarantee no one on the committee listened to the whole thing.

* MINISTRY - "Señor Peligro" (from "Adios...")
Wasn't something from this album nominated last year? And since when has Ministry been metal? When has anyone listened to Ministry since Psalm 69?

* SLAYER - "Hate Worldwide" (from "World Painted Blood")
Playing with Dolls should have been nominated imo. "Hey guys, Slayer actually released a full album to go with that song we nominated last year" "Uh oh, well pick another track." "Ok, this sounds metal let's nominate this one".

Where is Mastodon? Not that I'm a fan but they're one of the bands along with LoG to reinvigorate the U.S. metal scene. And...it sold a few copies here and there.
Where is Dream Theater? You can nominate the Mars Volta last year but not DT this year?
Where is DevilDriver? Solid sales and not too far removed from LoG.

From Wikipedia:
Record companies and individuals may submit recordings to be nominated. The entries are entered online and then a physical copy of the product must be sent to the National Academy of Recording Arts and Sciences. Once a work is entered, reviewing sessions are held by over 150 experts from the recording industry. This is done only to determine whether or not a work is eligible or entered into the proper category for official nomination. They may vote to nominate in the general field (Record of the Year, Album of the Year, Song of the Year and Best New Artist) and in no more than nine out of 30 other fields on their ballots. Only 5 acts can be nominated for each category. Following this process the votes are tabulated. The 5 recordings that earn the most votes become the nominees. There may be more than five nominees if there is a tie in the nomination process. After the nominations are announced final voting ballots are sent to Recording Academy members. They may then vote in the general field and in no more than eight of the 30 fields. Ballots are tabulated secretly by the major independent accounting firm Deloitte Touche Tohmatsu.[5] Following the tabulation of votes the winners are announced at the Grammy Awards. The recording with the most votes in a category wins and it is possible to have a tie. Winners are presented with the Grammy Award and those who don't win are given a medal for their nomination. Academy members in the nomination process and final voting process are to vote based upon quality alone. They are not supposed to be influenced by sales, chart performance, personal friendships, regional preferences or company loyalty. The acceptance of gifts is prohibited. Members are urged to vote in a manner that preserves the integrity of the academy. The nomination and final voting processes requires that members vote only in their fields of expertise. The eligibility period for the 2010 Grammy awards is October 1, 2008 to August 31, 2009.

Sounds pretty thorough. So why much fail then?