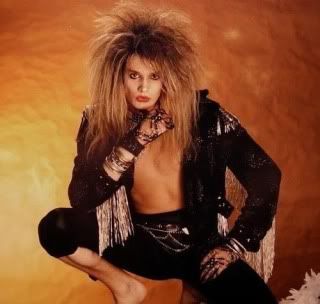 Sebastian Bach's year can't end soon enough. Hot on the heels of getting arrested for mischief and marijuana possession after being an asshole in a shithole bar in his hometown in Canada, it looks like divorce is now imminent for everyone's favorite manchild.

Courtesy of Facebook:

For the record, my wife and I have decided to separate. In all but every way, we have actually been separated since last April. We have tried to work things out for the sake of our family, but it has become apparent that our differences at this point are irreconcilable. In 2011 we go our separate ways.
Yes Sebastian, probably because she already has three kids with you and you make the fourth and are probably a bigger pain in the ass to deal with then the children are. 42 is the new 17 amirite?
Anyways far be it from me to speak ill. Any single ladies fancy having a go at old Sebastian? He's available.