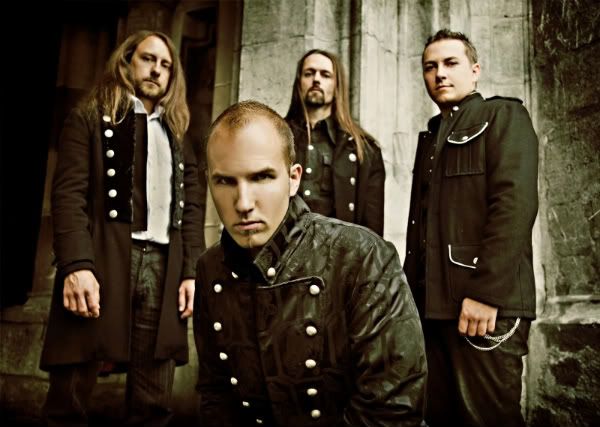 I honestly didn't know what to think when I heard the first song on Serenity's upcoming third release: Death & Legacy (Napalm Records). Having never heard of them before, I really didn't know what to expect. It had all the elements I looked for in metal starting with heart-thumping double bass and melodic guitars but I wasn't so sure about the vocals at first.

By the time I hit the second song, I was hooked. It's possible that since I've been listening to more aggressive genres of metal as of late, it took a few moments for Georg Neuhauser's voice to grow on me. Georg has a Tony Kakko (Sonata Arctica) tone and quality to his voice that at times I almost thought I was listening to Sonata.

The real pleasant surprise was the guest appearances from the female vocalists that Serenity enlisted to help: they received support from some of the best metal songstresses out there: Ailyn (of Sirenia), Charlotte Wessels (of Delain) and Amanda Somerville (who's worked with Epica, Kamelot and her own project Kiske/Somerville).

Death & Legacy is highly entertaining all the way through, with its well crafted music, lyrics and all around theme to the record. Here and there are interludes and dialog that add an extra level to it and reminds me a lot of Kamelot's earlier releases like Epica and The Black Halo. There's also a lot of awesome with 16 tracks on the disc complied of quality, catchy tunes and atmospheric interludes.

Make sure you get your own copy when Legacy & Death is released on February 25th.


9.5 sins out of 10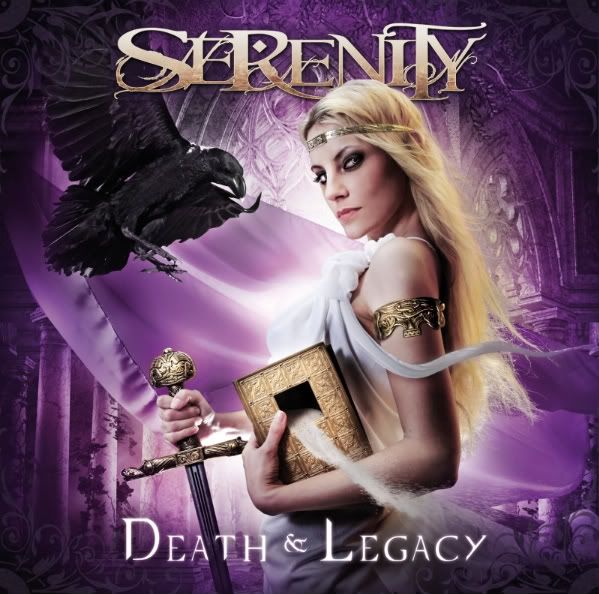 Here's the tracklist so you know what to expect from this amazing journey.

01. Set Sail To… (Intro)
02. New Horizons
03. The Chevalier [feat. Pilar "Ailyn" Giménez García]
04. Far From Home
05. Heavenly Mission
06. Prayer (Interlude) [feat. Pilar "Ailyn" Giménez García]
07. State Of Siege
08. Changing Fate [feat. Amanda Somerville]
09. When Canvas Starts To Burn
10. Serenade Of Flames [feat. Charlotte Wessels]
11. Youngest Of Widows [Limited Digipack bonus]
12. Below Eastern Skies (Interlude)
13. Beyond Desert Sands
14. To India's Shores [Limited Digipack bonus]
15. Lament (Interlude)
16. My Legacy


Serenity's third album embarks on a journey to discover the historic figures of ages past. Embellished in symphonic metal garb, Christopher Columbus, Giacom Casanova, Sir Francis Drake, Queen Elizabeth I, and many more prominent figures take center stage on "Death & Legacy". The band masterfully unites the emotions and thoughts of these famed characters with the fitting musical interludes that allow them to tell their tales. The emphasis of Serenity's sound remains guitar-oriented metal, although they also use orchestral arrangements to create a detailed and colorful symbiosis of symphonic and metallic elements.



But don't take my word for it, check out their teaser trailer for their new release:




If you want to learn more about Serenity check out their website here.

Here's their Myspace!








Please visit and spread the word about these Links:


Songs of the Goddess - For and about all things Pagan music.
and
That Devil Music - For the best in Hard Rock and Metal.


That Devil Music's Last FM page!

E-Mail That Devil Music!