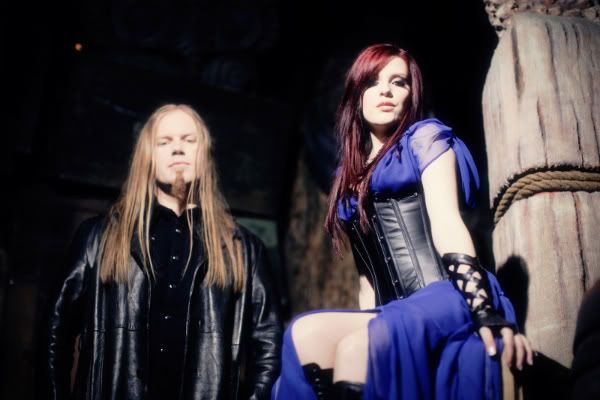 So as you all have well heard, Norwegian gothic metal band Sirenia is ready to release their newest endeavor The Enigma of Life (on Nuclear Blast records). It's only been a couple of years since their last release, The 13th Floor (which was pretty aggressive musically) and the second CD to feature their current vocalist Ailyn.

This album seems to be quite a departure from their previous releases and it seems Sirenia is heading to more of a radio-friendly direction. The first track, The End of It All features all that makes Sirenia epic; the symphonic sound, crunchy guitars, amazing drum fills and Ailyn's harmonizing vocals with herself - but that's almost where that sound ends. The rest of the album, though you find those elements here and there in later tracks, have mostly a pop-rock feel to it and is more reminiscent of Nightwish's last release "Dark Passion Play" than anything Sirenia's released in the past.

Still, I really enjoyed listening to this album a lot and though it's a different sound for Sirenia, it's not bad. Just different. Ailyn sounds great vocally, Morten's riffs and solos are as catchy and technical as ever and according to info for the cd, also performs guitars, clean male vocals, harsh vocals, bass, keyboards, programming, drums - which says a lot about Morten and his talent and ability.

(From Nuclear Blast)
"The Enigma Of Life " is the logical continuation of what the band did in the past years and will definetely take SIRENIA to the next higher level – that is for sure! A must-have for fans of NIGHTWISH, LACUNA COIL and EVANESCENCE!"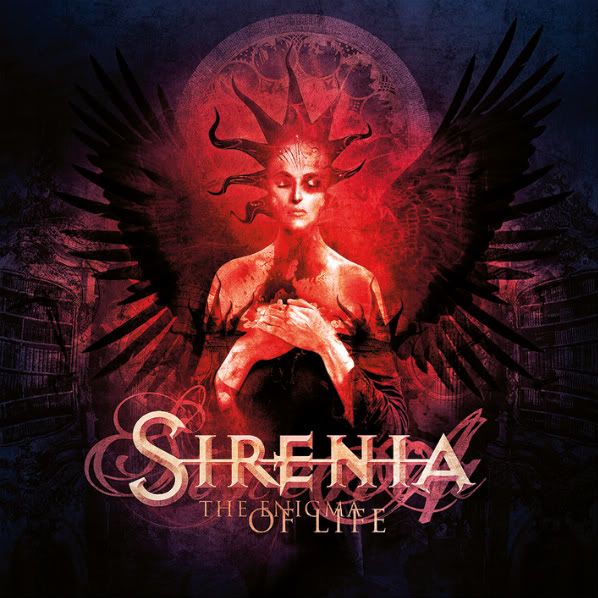 1 The End Of It All
2 Fallen Angel
3 All My Dreams
4 This Darkness
5 The Twilight In Your Eyes
6 Winter Land
7 A Seaside Serenade
8 Darkened Days To Come
9 Coming Down
10 This Lonely Lake
11 Fading Star
12 The Enigma Of Life
13 Oscura Realidad (bonus track)
14 The Enigma Of Life (acoustic version bonus track)

I give it 8.5 sins out of 10

Winter Land is probably my favourite song on there.


The album drops in Europe today and here in the US on February 15th.

If you can't wait to check out their newest release then go ahead and check out their first video and single from Enigma; The End of It All.



You can learn more about Sirenia at their website, here!