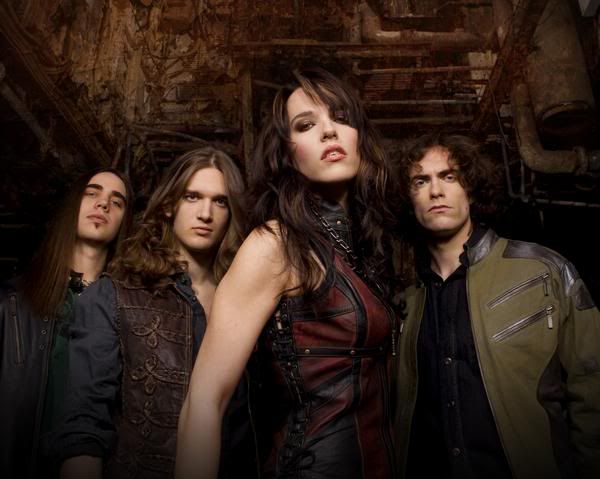 Ok, maybe I'm being a little biased here. I do wanna go on the record and say that I still love Skid Row, no matter how douchey Mr. Bach can be but this cover is just so epic...

So the band from Pennsylvania is coming out with a cover EP lovingly titled Reanimate and it's got quite an interested collection that, according to Halestorm: "features a collection of 6 songs that mirror our influences as a band and as fans of great music!"

Here's the tracklist:

1. Slave To The Grind - SKID ROW
2. Bad Romance - LADY GAGA
3. Hunger Strike - TEMPLE OF THE DOG
4. Out Ta Get Me - GUNS 'N' ROSES
5. All I Wanna Do Is Make Love To You - HEART
6. I Want You (She's So Heavy) - THE BEATLES

If you'd like to order your own copy click here. They have some pretty SWEET package deals; the best being the Autographed package (which was limited to 100 and is now sold out).. I definitely plan on getting my own copy of this CD, and I'll give it a review as soon as I get my hands on it.

So anyways, here's Halestorm's cover of Skid Row's Slave to the Grind:









Please visit and spread the word about these Links:


Songs of the Goddess - For and about all things Pagan music.
and
That Devil Music - For the best in Hard Rock and Metal.


That Devil Music's Last FM page!

E-Mail That Devil Music!