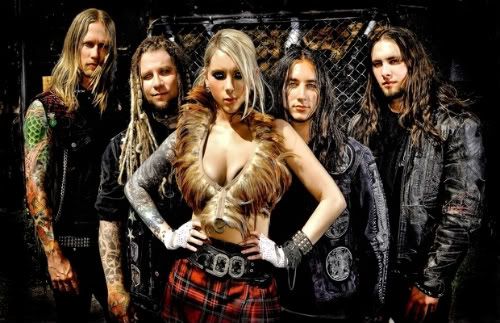 So Rob Liz kinda already beat me to the punch with someone head-banging to that idiotic Willow Smith song about whipping her hair back or something (see it here), but this one is WAY better..

Blake Bunzel, In This Moment's resident Guitar Guru and all around bad-ass Axe-spinner was honored in a video by one of his mates. This video is epic on so many levels.



See said spins in their latest video, The Promise (featuring Adrian Patrick of Otherwise). FTW







Please visit and spread the word about these Links:


Songs of the Goddess - For and about all things Pagan music.
and
That Devil Music - For the best in Hard Rock and Metal.


That Devil Music's Last FM page!

E-Mail That Devil Music!