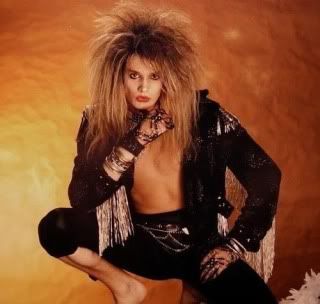 And if you actually read my last post you'd know I was.

Apparently the folks at TMZ caught him out at karaoke the other night singing his heart out. The sound quality sucks, and I'm not sure if its the video camera or his voice that's actually causing it. However, if you watch closely to the background, you can see that our dear friend Mr. Bach is singing the wrong parts of the song.

(Editor's Note* Turn the sound down a bit because it's very distorted and loud)

I'm not sure if it's his drunken state or the girl who probably wasn't even alive during his career peak hanging on his every note, but if you can't remember where you are, at least look at the screen to get back to your place.

He seems like he's having a good time, but I would wager to guess that he might be on Celebrity Rehab's 5th season should it be renewed. Granted, he is coming out of an 18 year marriage, so we might give the poor guy a little bit of credit. (Not too much though, he is still kind of a douche, as anyone who saw Super Group knows)

Better to think of him this way I think..